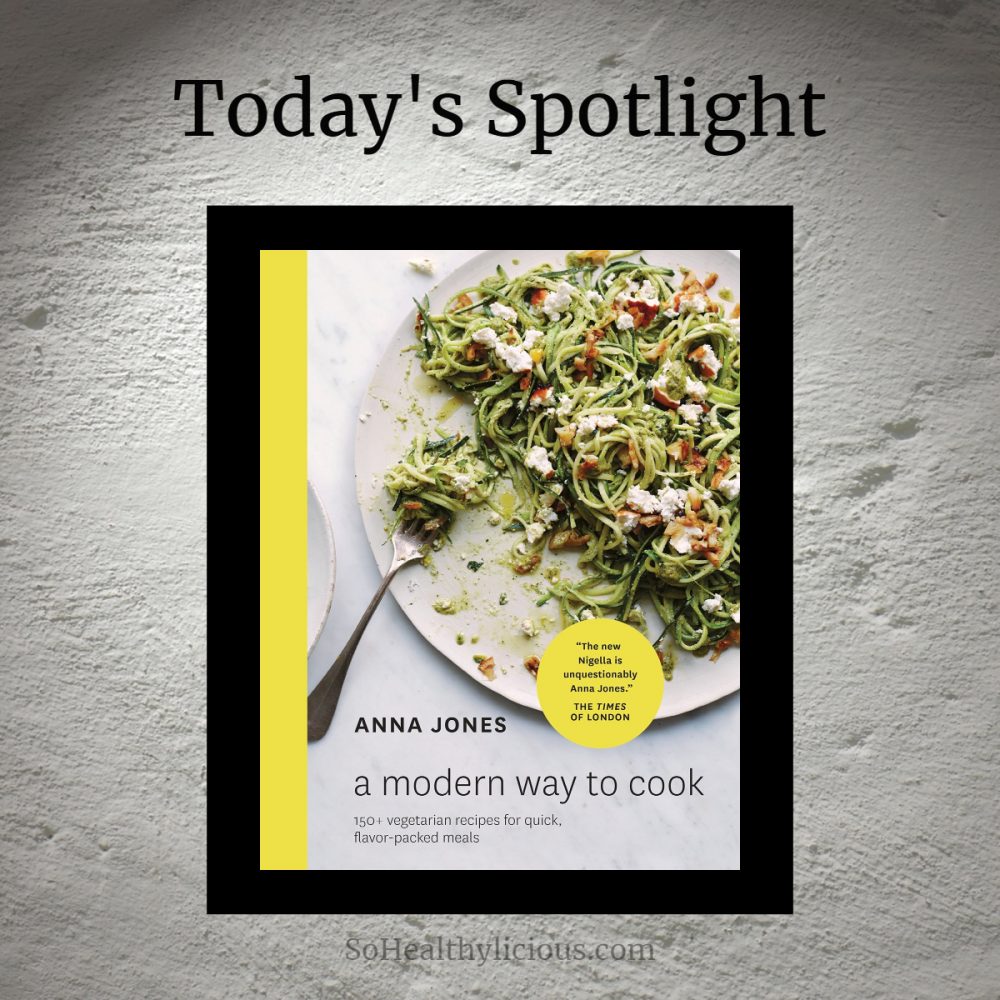 Ever labored over a few recipes from a vintage vegetarian cookbook and were somewhat disappointed in the results (healthy but time-intensive and sorely lacking in flavor)?
Anna Jones has published a cookbook featuring over 150 vegetarian recipes called A Modern Way to Cook: 150+ Vegetarian Recipes for Quick, Flavor-Packed Meals (affil. link). The dishes promise to be packed with flavor, and consumers are loving this resource!
Vegetarian Cooking for the Time Conscious
Like many other vegetarian books, this one emphasizes that you don't have to sacrifice health just because you're short on time. Vegetarian foods don't have to take hours to prepare the produce and cook them.
Jones slants this book for people who want to eat healthy vegetarian meals on a consistent basis, all through the week – not just on a special occasion when they happen to have more hours in their day.
The dishes are all nutritious and broken down by time frames. So if you only have 15 minutes, you can pick a recipe from that chapter. You can also choose 20-, 30- or 40-minute meal options.
You're going to find a range of recipe difficulty in this cookbook. Some are super simple, while others are more complex. So choose the complex ones on days when you want to experiment and try new things because you have a bit more time.
Tantalize Your Taste Buds
Some of the dishes will make your mouth water just reading about them. Like pistachio and raspberry brownies. And what about comfort-foods? You might want to try the smoky corn chowder with maple toasted coconut.
Everything in the pages of this cookbook is practical and you'll be inspired to try new things, even if you're already a committed vegetarian. But if you aren't yet, or want your family to incorporate more meatless meals, this is a great way to go about it.
The culinary genius of these meals is that they're prepared to tantalize the taste buds. You'll find vibrant colors and bold flavors bursting throughout the dish. And it'll make you feel good that everything on the plate is a food that will nourish your body and not have an unhealthy impact on it.
---
Some of her recipes have been described as decadent, so you'll need to take a look at the list and see what appeals most to your palate. Do you want something indulgent or refreshing and light?
Maybe you want to try the 30-minute sweet potato chili. Or, how about the smoky root vegetable tacos with green chile salsa? These are just a couple of the delectable vegetarian dishes you'll find in A Modern Way to Cook that will convince your family that meatless is the way to go.
---
---
This site is partially monetized through the use of affiliate links to products and/or services we believe will benefit you. Also, as an Amazon Associate we earn from qualifying purchases. (see full Affiliate Disclosure). Any revenue made from sales through these links help to support this site while we continue to provide quality content . . . so thank you very much!
---