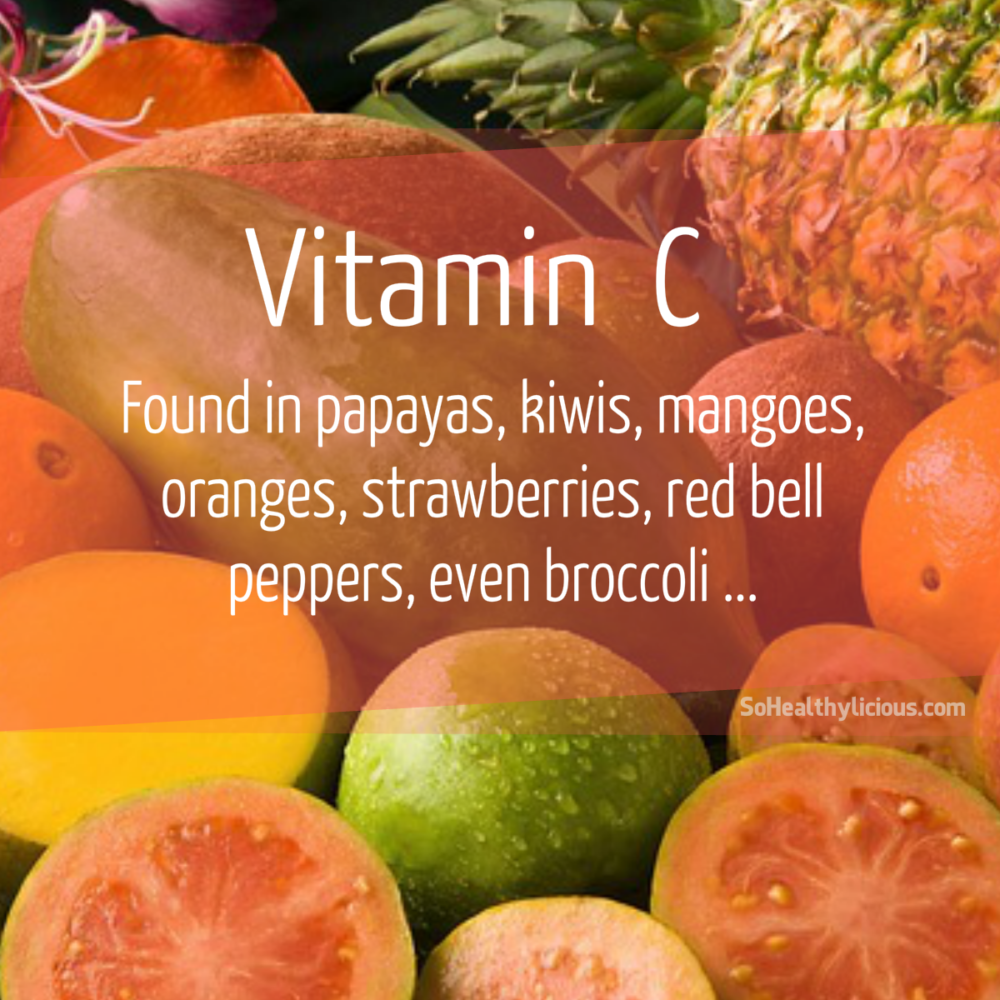 Vitamin C boasts a host of health benefits. Best known as an antioxidant, it protects the body from chemical reactions that can damage the cells.
Vitamin C plays an important part in the production of collagen, the protein that holds our cells together. While getting lots of vitamin C won't necessarily keep you young, it will definitely keep your cells healthier.
Vitamin C also helps to metabolize iron. So if you plan to enjoy a meal that's high in iron, make sure you include something that's high in vitamin C to get the full benefit of the iron in your food.
And what about the common cold?  Well, for most of us, taking extra vitamin C doesn't necessarily prevent a cold, however it has been shown to speed up recovery.
Signs of Vitamin C Deficiency
Symptoms of vitamin C deficiency include gingivitis (inflammation of the gums), bleeding gums, easy bruising, slow wound healing, fatique, rough, dry, scaly skin … just to name a few.
Vitamin C Food Sources
"Oranges" are no doubt what come to mind, first. But did you know that there are many other options that deliver a potent vitamin C punch?
Papayas, kiwis, pineapple, guava and strawberries are all excellent sources.
Bell peppers (especially the red ones) are very high in vitamin C, too.
And sources you might not expect include: broccoli, cauliflower, cabbage, brussel sprouts and leafy greens like kale.
Want a fast easy serving of vitamin C?  Just take your pick!