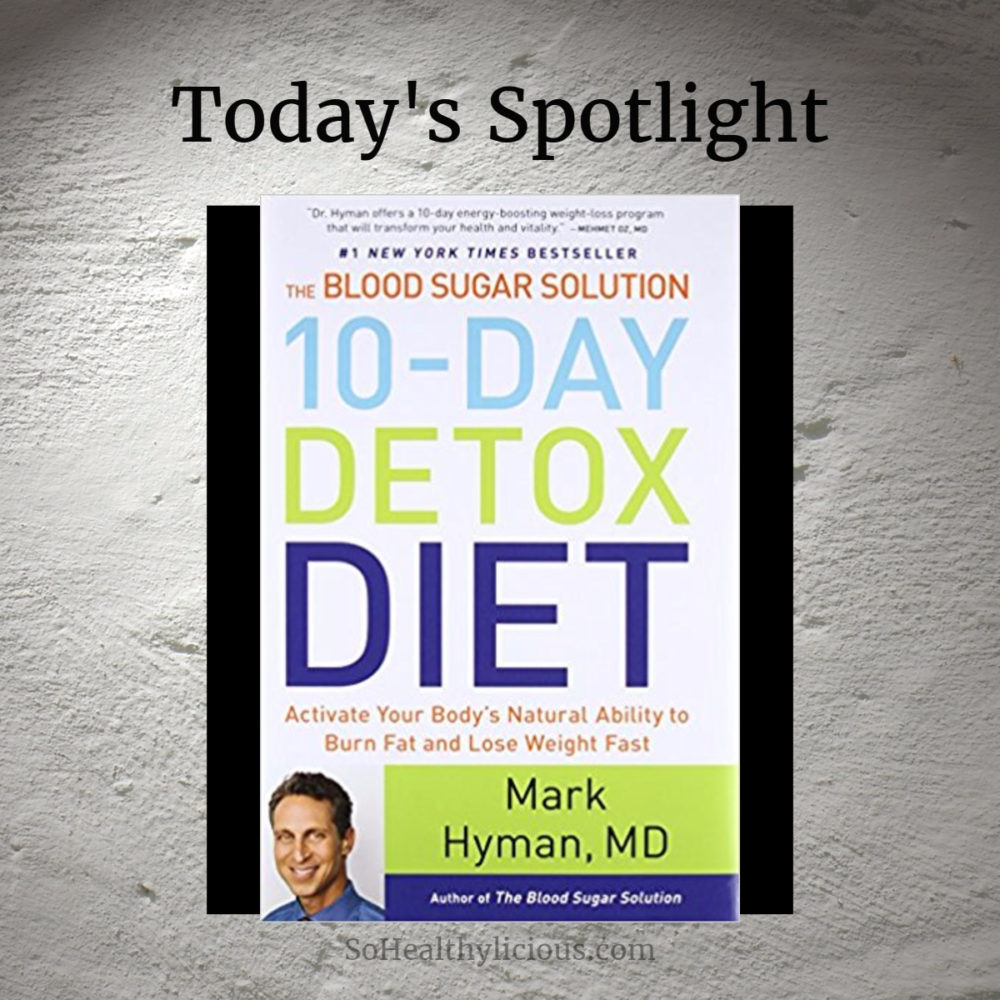 You don't have to be a diabetic to have problems with your body maintaining normal insulin levels.  The Blood Sugar Solution 10-Day Detox Diet can put you on the road to better health …
. . . . . . .
Not many people understand what happens when you're not keeping your insulin levels within a normal range. When your insulin levels are high, it does a number on your body.
First, it impacts your overall health from head to toe – including your ability to think. It affects your short term and long term health conditions and it also makes it difficult to lose weight and keep it off.
That's why you should check out The Blood Sugar Solution 10-Day Detox Diet.
The book can show you how to achieve the breakthrough you've been longing to reach with your health and weight loss goals.
When your insulin levels are within a normal range, it helps you lose weight and lose it quickly. Not only that, but when your levels are right, it pushes your body to burn fat.
Your body naturally will fight fat and help you lose weight but not if your insulin levels are sabotaging your body.
This 10-day detox can also help you get rid of the lingering issues that keep you captive to certain foods or habits. Your body will stop automatically storing up fat and you'll gain control over your appetite.
If you're like most people, your life is probably pretty stressful. The Blood Sugar Solution 10-Day Detox Diet can show you how to handle stress so that it doesn't factor into your body holding onto the weight.
Wondering if you can really change your life in 10 days? The answer is yes!
This book is full of helpful advice on starting to get rid of the weight you want to lose, regain your energy and feel better.
It covers topics like why diets aren't working and why people aren't losing weight. It also details what the detox is and how it works. You'll learn each step you need to take to find success.
The guide lays out each of the 10 steps in an easy-to-follow formula and even covers what to do after the detox.
You'll get recipes and meal plans as well as lists you can take to the grocery store. It even has a section that talks about exercise and maintaining your new lowered insulin levels.
Following the advice in the book to control your blood sugar will help you boost your immune system, let your metabolism speed up and cut down on the inflammation you might be struggling with. Worth a look …
The Blood Sugar Solution 10-Day Detox Diet:
Activate Your Body's Natural Ability to Burn Fat and Lose Weight Fast

. . . . . . .