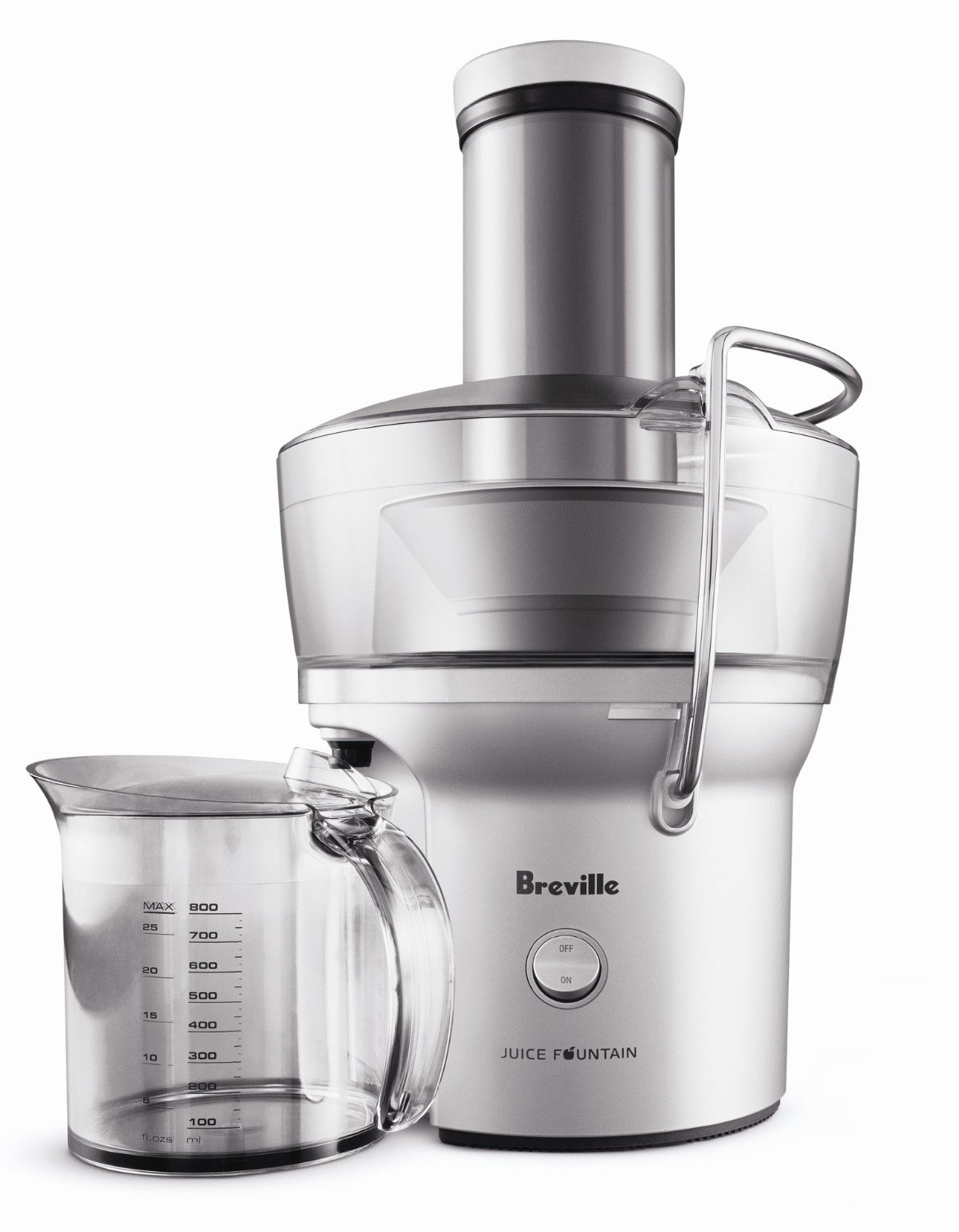 Heavy-duty yet compact, the Breville BJE200XL juice fountain is a beautiful piece of hardware for your kitchen.  But don't let the good looks fool you … here's what it can do for juicing endeavors …
The Breville BJE200XL Is Plenty Powerful
Sporting a 700-watt motor which operates at 14,000 RPM for maximum extraction, this juicer is powerful.
And with an extra-large, 3-inch centered feed tube and a stainless-steel micro-mesh filter, you can juice even tougher fruits and vegetables (some even whole) and end up with a smooth drink.
The Breville BJE200XL Juice Fountain Is . . .
Compact: measuring only 9-1/2 by 8-3/4 by 16 inches
Easy-To-Clean:  Parts can be cleaned either by hand (a cleaning brush is included) or in your dishwasher.
Affordable:  If you shop around, you can probably get it for under $100.
Extremely Popular:  Just check out the hundreds and hundreds of personal reviews HERE.
………….