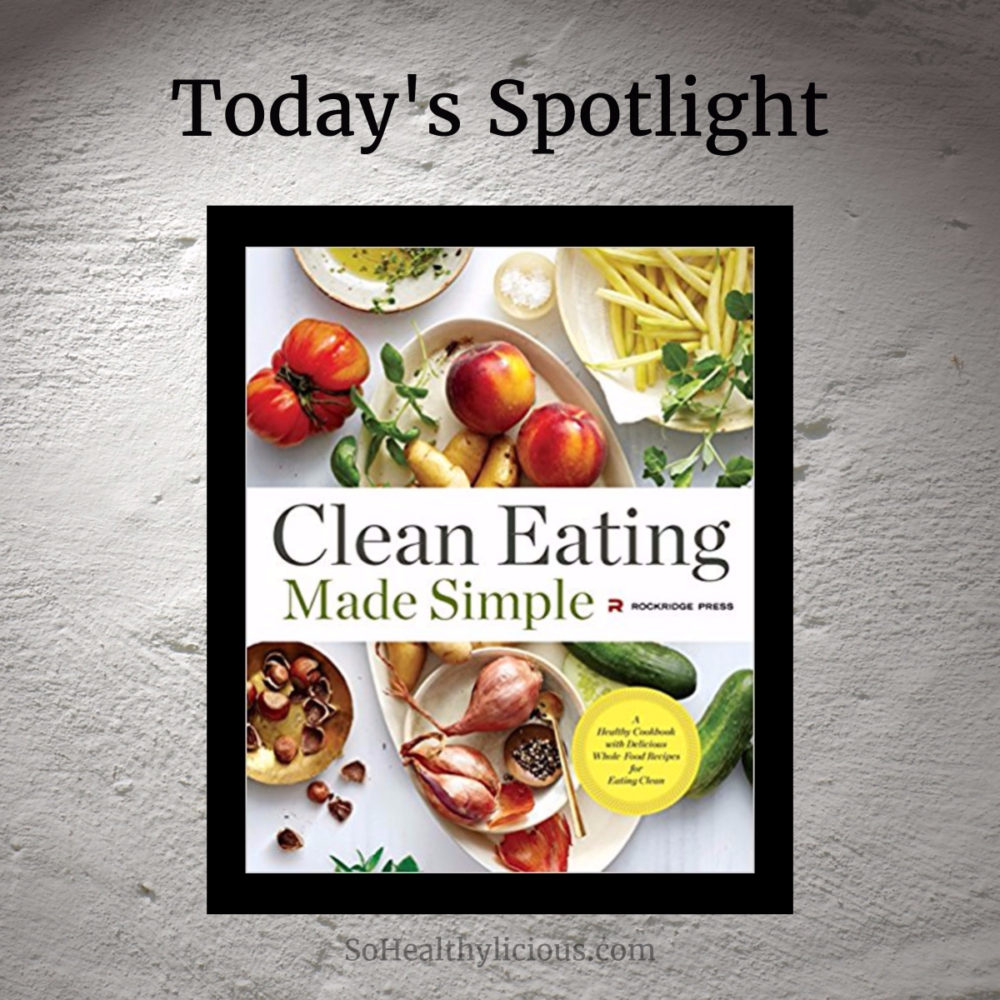 Are you literally sick of putting so many processed foods into your body? Want to feel better and have more energy but just don't know how to go about eating clean the right way?
Well now you can, thanks to Clean Eating Made Simple: A Healthy Cookbook with Delicious Whole-Food Recipes for Eating Clean (affil. link).
This book can show you how you can change your life for the better. It will help you understand the cause and effect of food and how you interact with it.
You'll discover that dieting in a way that severely restricts calories or calls for you to eat strange concoctions isn't what's best for your body. Rather, clean eating focuses on a person's long term health because it looks at the whole picture.
Afterall, you don't want to eat healthy for a few weeks, lose a little weight, then go right back to putting foods in your body that brought you to the point you were originally at.
You need a plan that you can use as a guide to help you achieve your fitness goals without unhealthy calorie restrictions. This book will teach you how you can eat great tasting food, still get full and avoid bogging your body down with toxins or eating a ton of calories.
You'll learn how to eat the right foods for your body that will boost your metabolism and get rid of the sluggish feeling so many people struggle with when dieting.
Unlike some of the more restrictive diets, the focus is on eating natural foods that promote health.
Clean Eating Made Simple will teach you about processed foods and how you can avoid them on your way to better health.
The book contains:
Over 100 different delicious recipes for you to try out.
Guidelines that you'll need to start your clean eating plan and stick with it.
Handy Tips for adapting each recipe for your personal dietary needs
A Weekly Meal Plan helping you transition to a clean eating diet
Plus, you'll get advice on how to get your kitchen prepared for this new, healthy eating lifestyle.
Clean Eating Made Simple:
A Healthy Cookbook with Delicious Whole-Food Recipes for Eating Clean (affil. link)
. . . . . . .
This site is partially monetized through the use of affiliate links to products and/or services we believe will benefit you. Also, as an Amazon Associate we earn from qualifying purchases. (see full Affiliate Disclosure). Any revenue made from sales through these links help to support this site while we continue to provide quality content . . . so thank you very much!