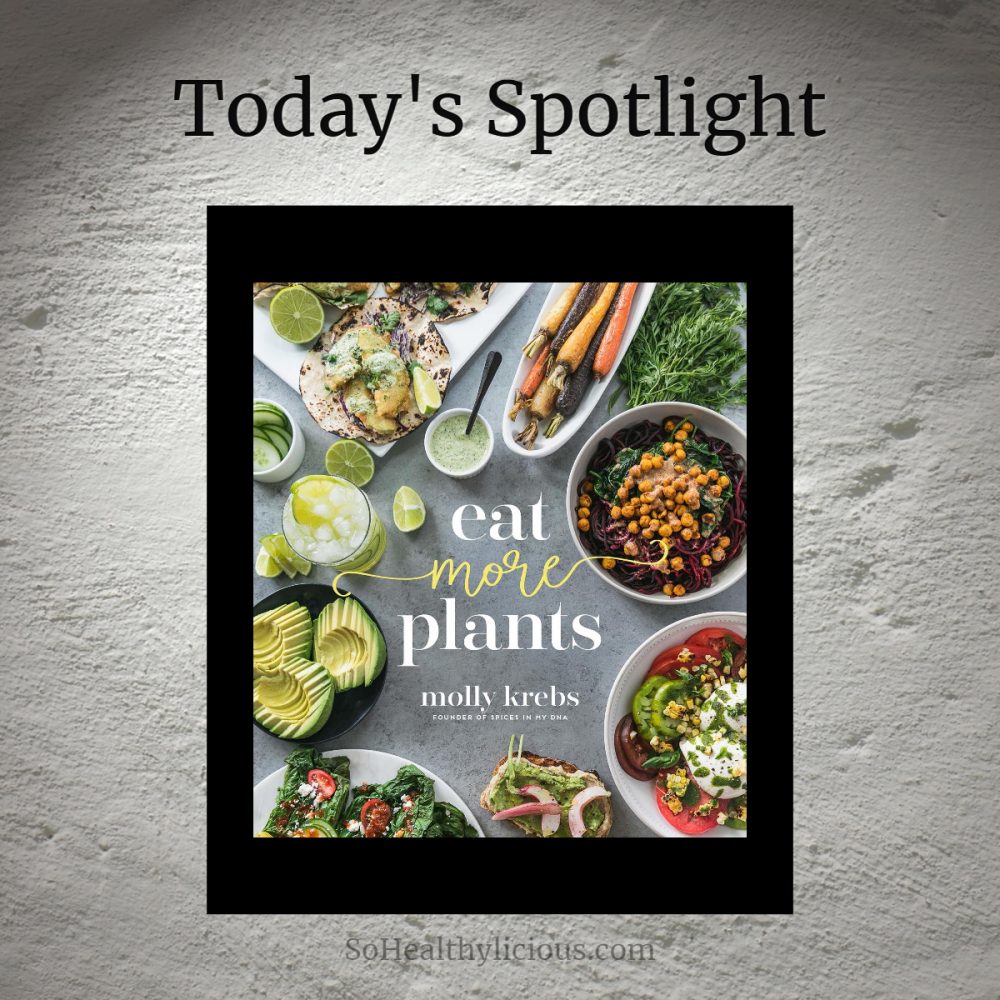 Molly Krebs' book, Eat More Plants (75 Delicious Ways to Pack More Vegetables into Every Meal), encourages and inspires you to begin consuming more vegetables in your meals.
Becoming a vegetarian means either going cold turkey from meat immediately or easing into it one meal at a time. Either way, it's a worthy goal to have, because eating vegetarian foods is a great way to lose weight and have a positive impact on your overall health.
Flavor … Flavor!
With produce as the central focal point of your plate, you'll be able to make the switch with ease. Eat More Plants is all about making sure the foods you eat are not only packed with nutrients, but flavorful as well.
At the outset, Krebs knew that if the food failed to impress your taste buds, there was no way you would consistently prepare and eat them for the long term. So she was determined to make sure the dishes were tasty!
In fact, the name of her blog is Spices in My DNA, and she's big on getting you to become addicted to flavorful vegetables. Both vegetarians and vegans alike will be impressed with her creations.
The textures and tastes pair well together, and you'll find yourself inspired by the creativity she dishes out in the kitchen. Even meat eaters will find it hard to resist the tantalizing foods she recommends.
The best part of eating foods from the Eat More Plants cookbook is that you'll be feeding your body plenty of vitamins and minerals. Every entrée and side dish is guaranteed to be packed with plenty of them.
Parents will love this book because it's a fantastic way to raise your kids to love vegetables. One of the most common problems in getting little ones to try new foods is that they often lack flavor or are bitter.
Eat More Plants takes the guesswork out of healthy meal prep for finicky eaters and helps you deliver scrumptious food to the table, whether it's being served for a solo meal or for a family or gathering.
With wholesome foods at the forefront of your meal plan, you'll be doting on your body's physical needs as well as giving yourself the ammunition to have more energy throughout the day.
Even if you're already happy eating vegetables, this book is guaranteed to reignite a love of these foods. You'll be excited making these recipes and seeing just how much your loved ones enjoy them, too!
---
---
"So Healthylicious" is a participant in the Amazon Services LLC Associates Program, an affiliate advertising program designed to provide a means for sites to earn advertising fees by advertising and linking to amazon.com. Any revenue made from sales through these links helps to support this site while we continue to provide quality content . . . so thank you very much!
---