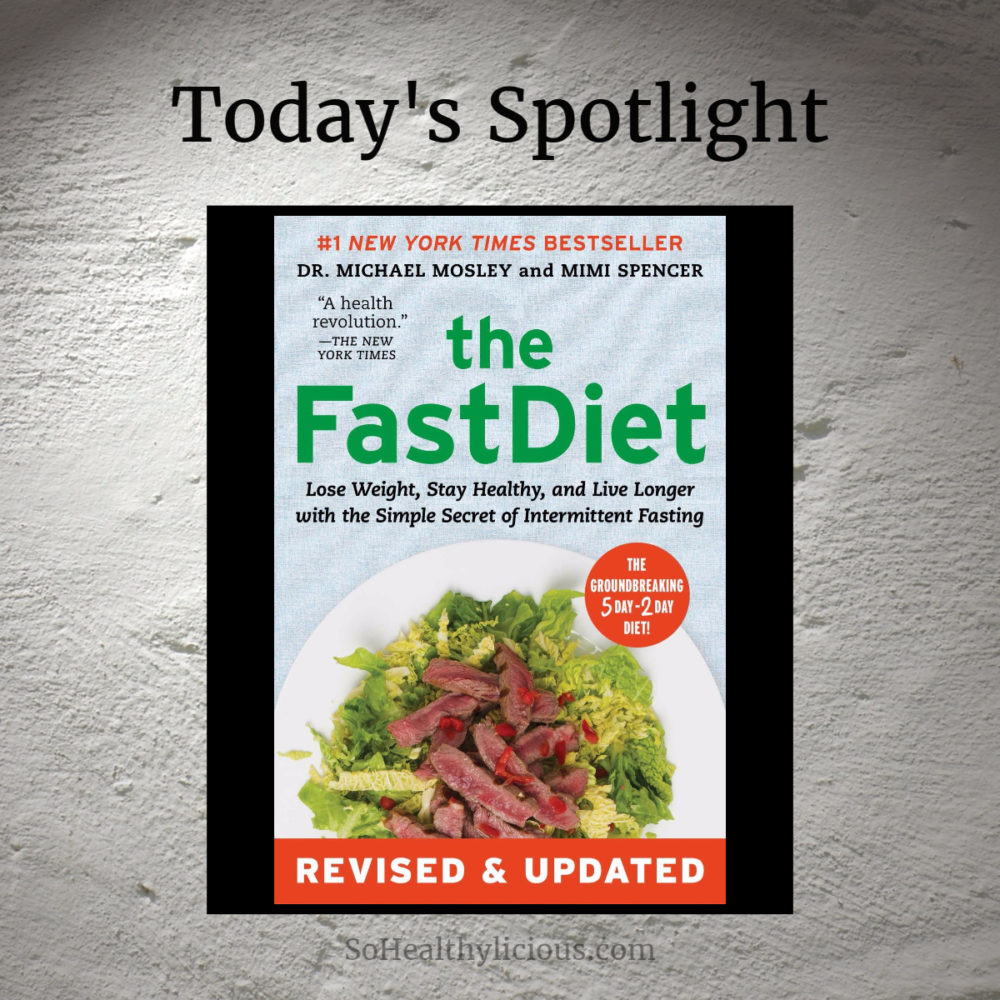 When people go on a diet to lose weight or to get healthy, far too many of them fall for the wrong type of teaching that they have to starve themselves in order to achieve their goals.
Nothing could be farther from the truth. You can eat a healthy meal plan that involves normal food and yet still lose weight. The teachings from The FastDiet can show you how you can do that.
. . . . . . .
It's filled with scientific information about this healthy way of eating as well as recipes and the advice you need to change your life.
What the book focuses on is that you can eat healthy foods five out of the seven days a week. But for two days out of the week, you restrict your calories.
These days can't fall one right after the other. So you couldn't do it on Saturday and Sunday, but you could do it on Saturday and then Monday if you wanted to.
On this weight loss plan, when you're restricting calories, women have to limit their food intake to 500 calories for that day. If you're a man who's trying to lose weight and get fit, then your calorie intake would be at 600.
Using the five days of regular eating and two days of restricting, you will lose weight and you'll feel better as well as be healthier. There is a scientific reason that this method has had so much success for numerous people.
This is known as intermittent fasting. The body responds to this type of fasting by shedding pounds and improving health. When you're on this type of fasting diet, you cut your risk of certain health conditions such as diabetes, heart disease and some cancers.
The FastDiet is filled with recipes that you can quickly put together. It also contains a myriad of testimonials from people who have used the plan and found the success that you're looking for.
The book covers what fasting is and how you can get started doing it. It talks about the way we think about dieting and how that needs to be changed.
Most people associate fasting dieting with a long term way of suffering, but this book teaches you that it's not difficult and you don't have to starve yourself to reach your goals.
One of the reasons that diets that focus on constantly figuring out every calorie or carb you put in your mouth fail is because they're often complex and they force people to stick to the eating plan 7 days a week without change.
The reduced calorie fasting method presented in the book works because – not only is it easier to do – but you get to eat what you like.
The FastDiet:
Lose Weight, Stay Healthy, and Live Longer with the Simple Secret of Intermittent Fasting – Revised & Updated
. . . . . . .