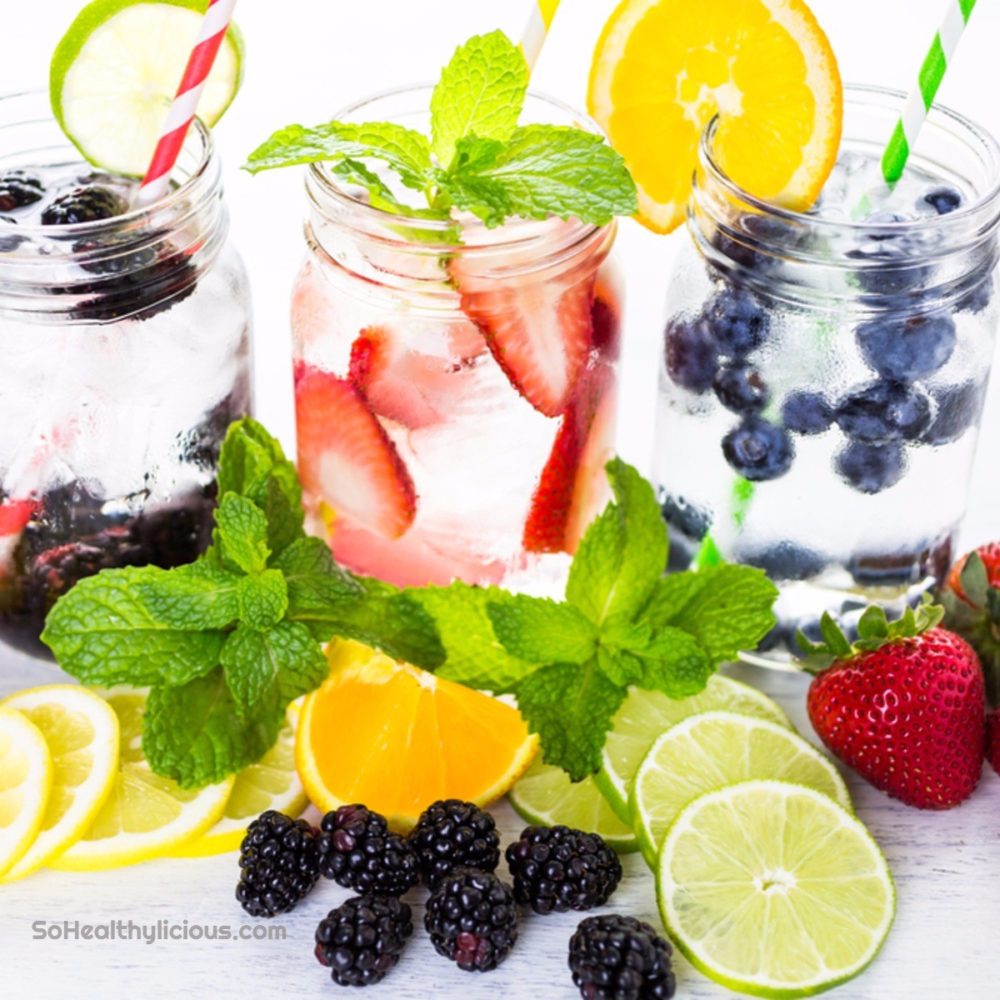 Infused water is water that has been infused with different types of fruits, vegetables, and herbs. There are many fun combinations that can help with everything from detoxing your body or losing weight, to fighting off disease. When deciding whether or not to try infused water, consider some of these benefits …
Infused Water Tastes Good
If you don't drink much water because you don't like the way it tastes, you're not alone! This is often the reason people don't drink more of it, and instead turn to fruit juice, soda, and coffee. Unfortunately, soda has zero nutritional benefits, and most juice drinks have a small amount of fruit juice, but it is mostly filled with sugar.
You need your fruit in its most natural form, simply by squeezing it into your water. If you make infused water and try new recipes, you will keep your interest and have water that actually tastes good.
It Is Thirst-Quenching
You know how amazing it is when you have a really tall, cold glass of water after a big workout or on a hot day? Imagine that, but with the taste of fruit juice!
Infused water when it comes out of the fridge tastes amazing.  So make sure you keep a pitcher of it handy.
You will notice that during the summer especially, you tend to drink more of it since it quenches your thirst without increasing it, like some sports drinks can do.
It Helps You Lose Weight
There are a few different reasons drinking infused water will help you lose weight. First of all, it has almost zero calories since just a small amount of fruit juice is needed to flavor your water. That alone helps you have a delicious drink that hydrates your body, but doesn't add any more fat or calories.
It also increases how much water you drink overall, which can also help you lose weight. Additionally, some fruits actually help you to burn fat, such as some berries and apples. If you are on a diet, infused water is the way to go.
Infused Water Can Help Reduce the Risk of Disease
Healthy eating and drinking in general can really help you to prevent your risk for a lot of diseases, and drinking water is no exception. Take it one step further by making different combinations of infused water, which adds in the vitamins and nutrients from fruits and vegetables to further benefit your body.
The nutrients in these fruit-infused waters can also help you battle obesity, diabetes, heart disease, and even the common cold and flu.