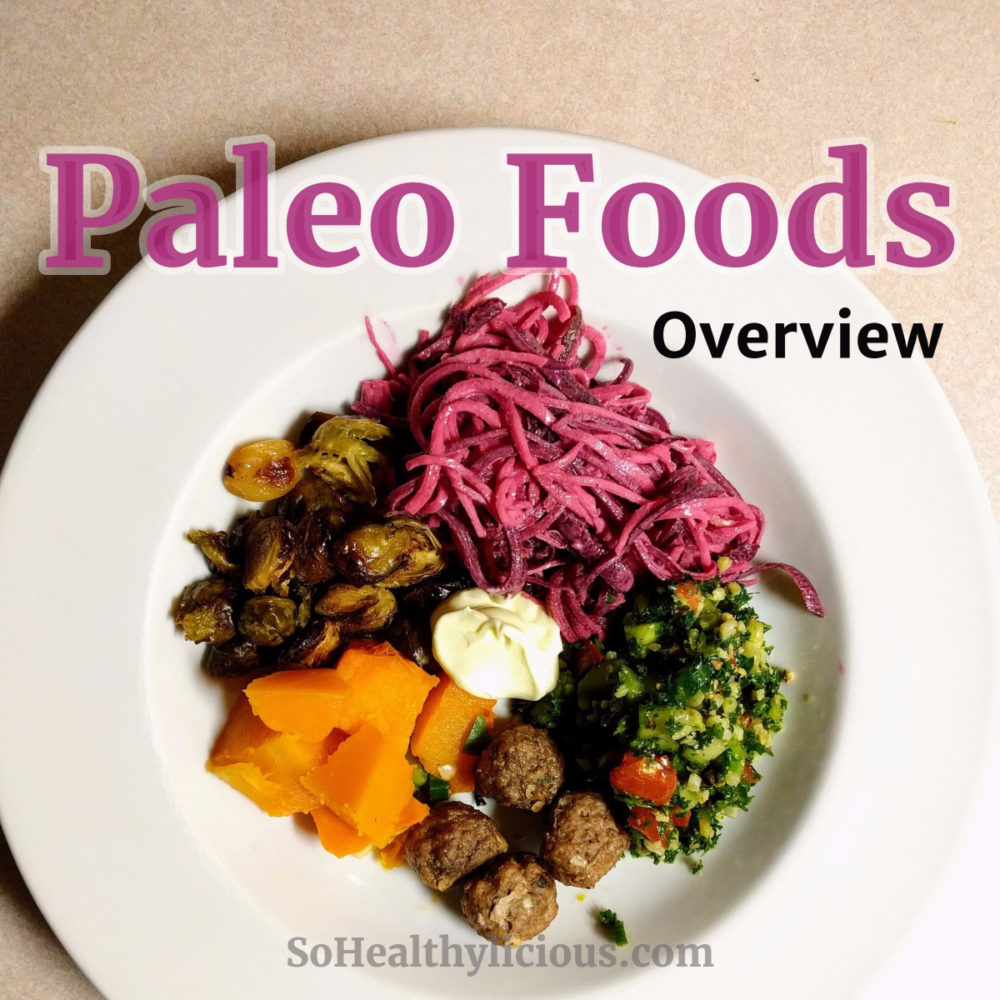 What makes the paleo diet is so attractive to those wanting a healthier way to eat? And what paleo foods can you look forward to? Here is a simple overview … 
What's the Attraction?
Simply put: You eat foods that are good for you, and eat whenever you are hungry. There are no intricate charts and systems to memorize.
Of course, when you first adopt a Paleolithic lifestyle, you should track important food metrics, like protein, fat and carbohydrate consumption.
This allows you to have an idea of how much of these important nutrients you are putting into your body. However, after a few weeks, there will be no need.
Strong advocates for the paleo diet, will be the first to tout the benefits of eating paleo.  Here's just a few …
Healthy blood pressure and cholesterol levels.
You will also find that your mental functioning is sharp and clear.
If you have tried to quit smoking before and failed, you will discover, like other paleo converts, that it is easier to give up tobacco on this diet plan.
You will experience plenty of healthy energy, and better sleep patterns.
You also develop stronger, healthier looking skin and hair, and more muscle mass as well.
For those of you who have struggles with weight, you will also notice immediate and lasting weight loss, helping you regulate a healthy body weight for your size and age.
Simplicity.  When your nutritional approach is simple (eating natural whole foods), it is much easier to stick to it and ultimately, turn it into a lifestyle.
Paleo Foods To Look Forward To
Foods you CAN eat, covers a lot …
Fresh Produce.  While not every single fruit and vegetable is okay on the paleo diet, most of your favorites are probably included.
Vegetables.  With vegetables, feel free to have leafy greens like romaine lettuce, butter lettuce, kale, and spinach. You can also go for veggies like onions, carrots, tomatoes, broccoli, cauliflower, asparagus , celery …
Fresh Fruits.  Fruits like strawberries, bananas, pears, oranges, lemons, apples, bananas, cranberries, and pomegranates are all acceptable.
Other:  Yams and sweet potatoes can be eaten, but other types of potatoes are off limits.
Meats & Protein.  A somewhat broad category of foods you are free to eat when you follow the paleo diet is your protein, which includes meat, seafood and eggs.
Grass-Fed Meats.  When choosing meat, try to go for free-range cows, pigs, and chickens that are treated humanely and not fed any hormones. This also goes for lamb and any other meat you like to eat.
Fish & Seafood.  Fish and seafood are popular to have on the paleo diet as well, including tuna, shellfish, shrimp, trout, salmon, and halibut. With fish, try to choose the wild-caught fish, preferably not canned.
Eggs.  You can also have as many eggs as you like, preferably free-range.
Nuts & Seeds.  Feel free to have all the nuts and seeds you want, except for peanuts. You can have macadamia nuts, almonds, walnuts, cashews, hazelnuts, pumpkin seeds, and sunflower seeds.
Healthy Fats & Oils.  You can also have oils like avocado, olive, and coconut, but avoid vegetable oil.
Healthy fats like avocado are acceptable, as well.
Seasonings.  For seasoning, you can have garlic, rosemary, turmeric, pepper, and most herbs.
Foods That Are A "No-No" On The Paleo Eating Plan
It's obviously important to know what you should avoid as well.
Cereal Grains 
Legumes (including peanuts)
Dairy Products (with eggs the exception)
All Processed Foods
Refined Sugar, Salt & Vegetable Oils (although sea salt and Himalayan salt are sometimes acceptable)
Potatoes ( with yams and sweet potatoes the exception)
These lists of paleo foods (and what to avoid) offers a simple introduction an eating plan that makes you look and feel great.
Want a more comprehensive list? I simply love this site's way-cool approach to paleo food lists. Very clever … check it out!
. . . . . . . . . .