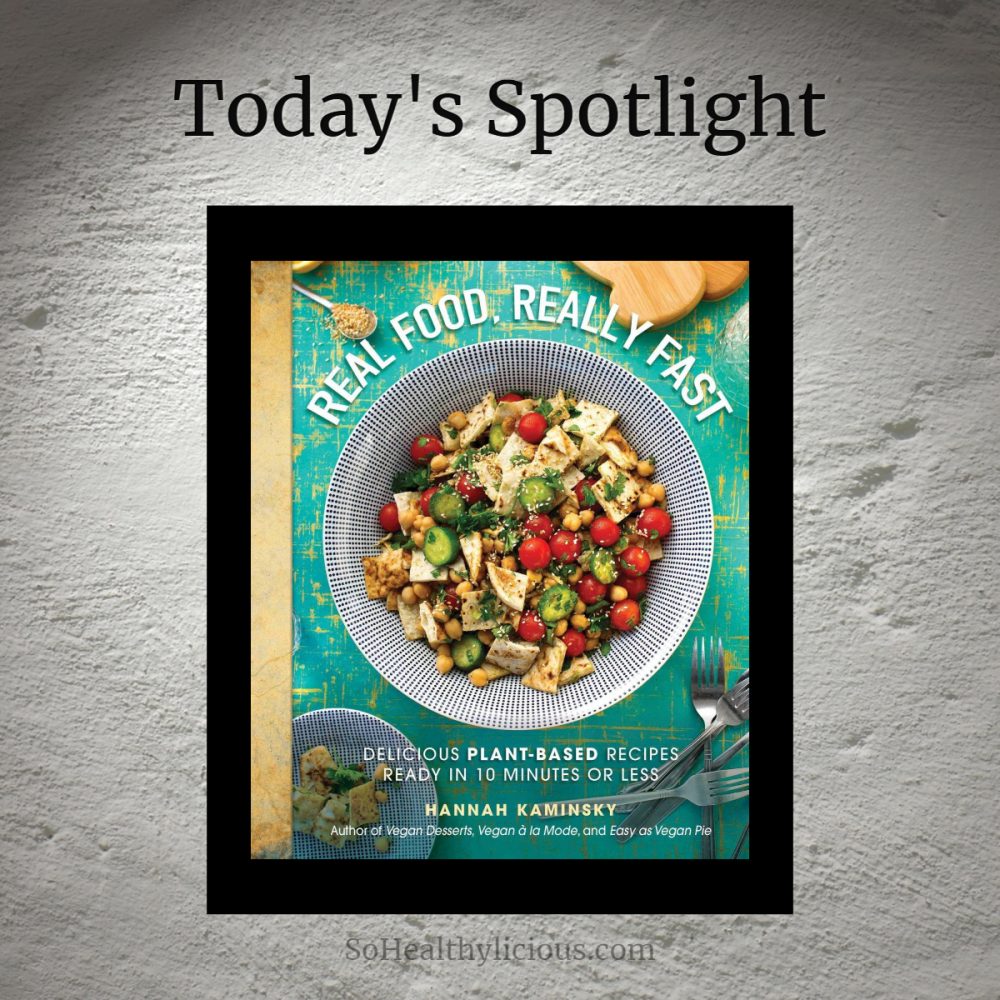 One of the biggest problems many people point to when it comes to healthy eating is a lack of time to actually prepare food. Hannah Kaminsky knew this was an issue facing many people, so she created a vegetarian book called Real Food, Really Fast: Delicious Plant-Based Recipes Ready in 10 Minutes or Less (affil. link), which aims to help people enjoy nutritious meals in a fraction of the time.
You really want to serve a delicious, healthy meal fresh from the oven each night, but normally, time is so limited, you make poor food choices and end up giving your family an abundance of processed foods.
With Kaminsky's book, you'll be able to whip everything from fast and tasty snack foods to scrumptious full course dinners in a jiffy. And you don't have to worry it'll cost an arm and a leg because another goal of the book was to keep costs down and items restricted to basic staples you probably have in your pantry and fridge!
The recipes found in Real Food, Real Fast are packed with flavor and you'll find some unique cooking strategies to try out. She even goes the extra mile to show you some interesting concepts for plating the food and making it look appetizing.
Some of the fun finds you'll discover in the pages of this book are the Everything Bagel Salad, Cauliflower Risotto alla Milanese and even a Mango Crème Brûlée! Your entire family, vegetarian or not, will devour these meals.
One of the neat things about this book is that the author includes some additional cooking tips to help you whiz through the recipes with ease. This cuts down on your prep and cooking time even more.
And with it, she's included some additional flavor suggestions so you can transform the recipes to align nicely with the palates of your family. This is all done with a limited time-frame in mind, so you'll be able to sit down and enjoy a flavorful feast in mere minutes.
The book is perfect for new home chefs or seasoned experts. You'll gain skills working in the kitchen with her recommendations and the photos will guide you along the way, with her instructions.
After you start cooking the Real Food, Real Fast way, you'll wonder how you ever survived with traditional cooking before. The wholesome, nutritious recipes are sure to win you over with taste and quality.
---
---
This site is partially monetized through the use of affiliate links to products and/or services we believe will benefit you. Also, as an Amazon Associate we earn from qualifying purchases. (see full Affiliate Disclosure). Any revenue made from sales through these links help to support this site while we continue to provide quality content . . . so thank you very much!
---