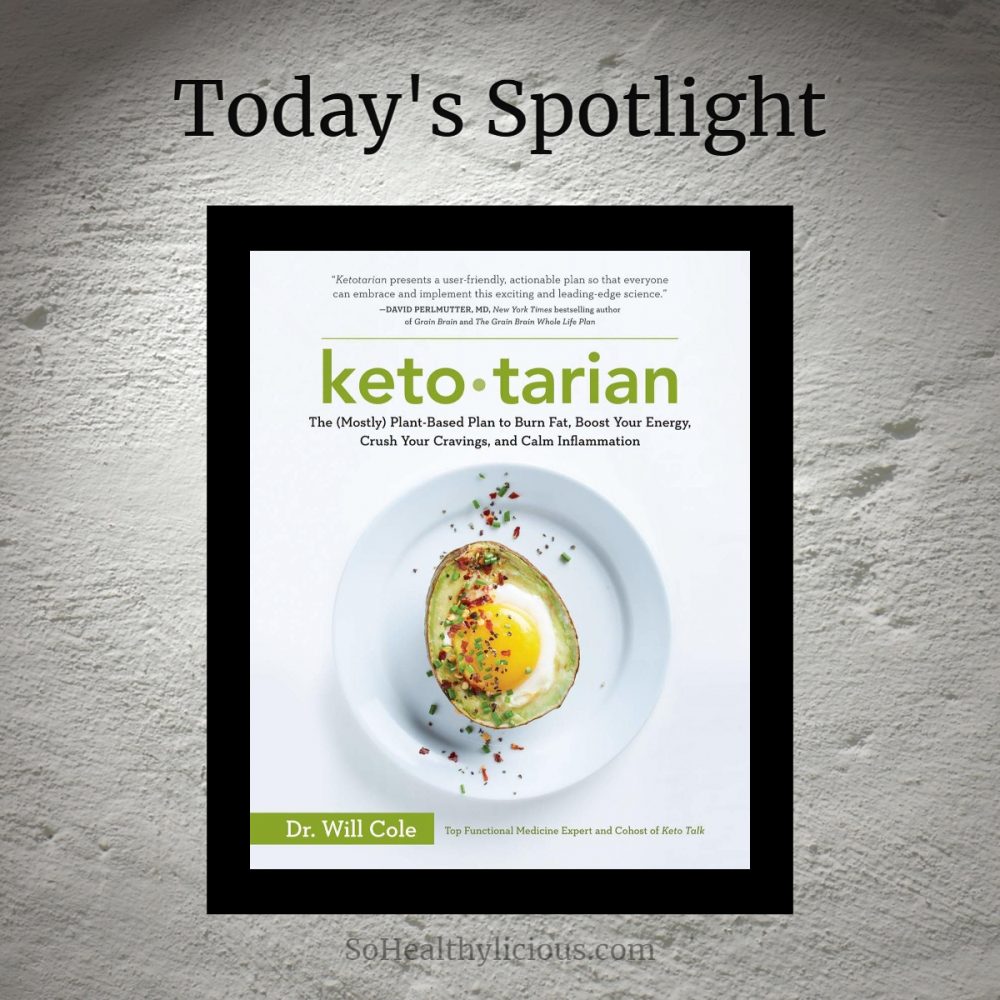 If you've been struggling with your weight or other health issues but just not sure whether you should try the keto diet or go vegetarian, maybe there's a compromise!
Dr. Will Cole, author of the book Ketotarian: The (Mostly) Plant-Based Plan to Burn Fat, Boost Your Energy, Crush Your Cravings, and Calm Inflammation, (affil. link) is an expert in areas of health that are affected by weight – such as diabetes, thyroid, digestion and hormones.
Keto + Vegetarian
He wanted to create a twist on the traditional line of thinking on keto and give followers an option to focus on the health-based benefits of plant foods.
With a ketotarian diet, you're able to boost your metabolism and fat burning ability without having to rely on the heavy consumption of meat and dairy, which is what some people dislike about the keto diet in general.
Some people initially start out enjoying the fact that they can eat a burger without a bun, plenty of bacon or big, hearty steaks. But over time, they miss their vegetables and the ketotarian diet puts plants back in as a central focus.
Some consumers are wary of consuming large portions of meat products. There have been warnings about hormone injections and antibiotics in the meat products, which is concerning.
But it's true that keto diets work well to help people lose weight, manage chronic conditions like inflammation, and even assist with brain functions. When you add the plant-based twist to the plan, it offers even more nutritional benefits.
You'll enjoy plenty of energy and focus on a ketotarian diet plan and you'll be getting plenty of vitamins and minerals with your meals. The plans include recipes for vegetarian, vegan and pescatarian meals, giving you plenty of options.
And, you'll learn how to find the best carb level for your own body, because we're not a one size fits all system when it comes to getting and staying in ketosis.
Dr. Cole shows you how to calculate your macros and shift from a hardcore reliance on sugar for energy to fueling your body more efficiently. If you've tried or considered the keto diet in the past, but were concerned about the prime focus on fatty meats, then this may be the perfect alternative for you!
---
---
This site is partially monetized through the use of affiliate links to products and/or services we believe will benefit you. Also, as an Amazon Associate we earn from qualifying purchases. (see full Affiliate Disclosure). Any revenue made from sales through these links help to support this site while we continue to provide quality content . . . so thank you very much!
---