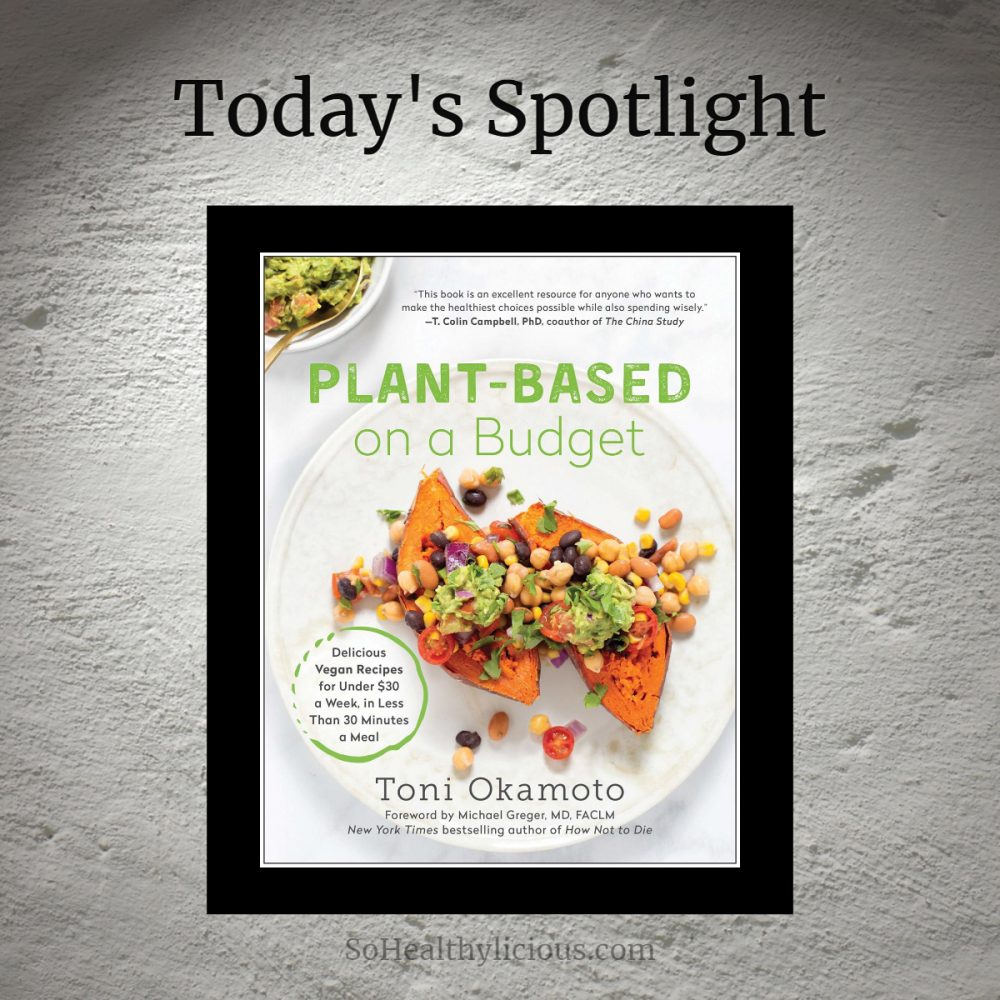 Ask anyone why they find it hard to lose weight and get or stay healthy and you'll usually hear finances as one of the main excuses. It's a simple fact: processed, unhealthy foods often cost less than healthy, wholesome ones do.
Enter the book: Plant-Based on a Budget: Delicious Vegan Recipes for Under $30 a Week, in Less Than 30 Minutes a Meal (affil. link) by Toni Okamoto. This is a fantastic read that promises to teach you how to cook amazing vegan dishes for less than $30 a week. But that's not the only perk.
Aside from saving money in the grocery store, Okamoto also teaches you how to shave time in the kitchen, bringing your meals to the table in under 30 minutes! Time was another factor in why people find it hard to get and stay healthy, so this solves that dilemma.
Vegan is slightly stricter than vegetarian because you're not consuming any animal by-products, such as eggs or dairy. But there are many vegan alternatives available.
If your life is already strained by financial stress, there's no reason to add to that with doctor's bills and health problems. A healthy diet can assist you in staving off diseases like diabetes and heart disease.
The author herself knows what it's like to live in financial peril. That's why she set out to help men, women and families learn how to adhere to a healthier, vegan lifestyle without breaking the bank.
You'll be able to shop for the week and spend under 30 minutes for the meal, giving you more time to engage in other self care activities, such as rest and relaxation.
The recipes in Plant-Based on a Budget are praised for being easy to customize to your preferences. That's important for your personal enjoyment. You can substitute certain ingredients with whatever staples you have in your kitchen.
That way, you're not having to spend more money or waste food that you already have on hand. You'll be eating things like banana zucchini pancakes, real deal chocolate chip cookies, and a tofu veggie gravy bowl, packed with flavor!
If you haven't seen the documentary What the Health, be sure to watch it because this book is featured in it and can give you more insight into what it's all about.
---
---
This site is partially monetized through the use of affiliate links to products and/or services we believe will benefit you. Also, as an Amazon Associate we earn from qualifying purchases. (see full Affiliate Disclosure). Any revenue made from sales through these links help to support this site while we continue to provide quality content . . . so thank you very much!
---