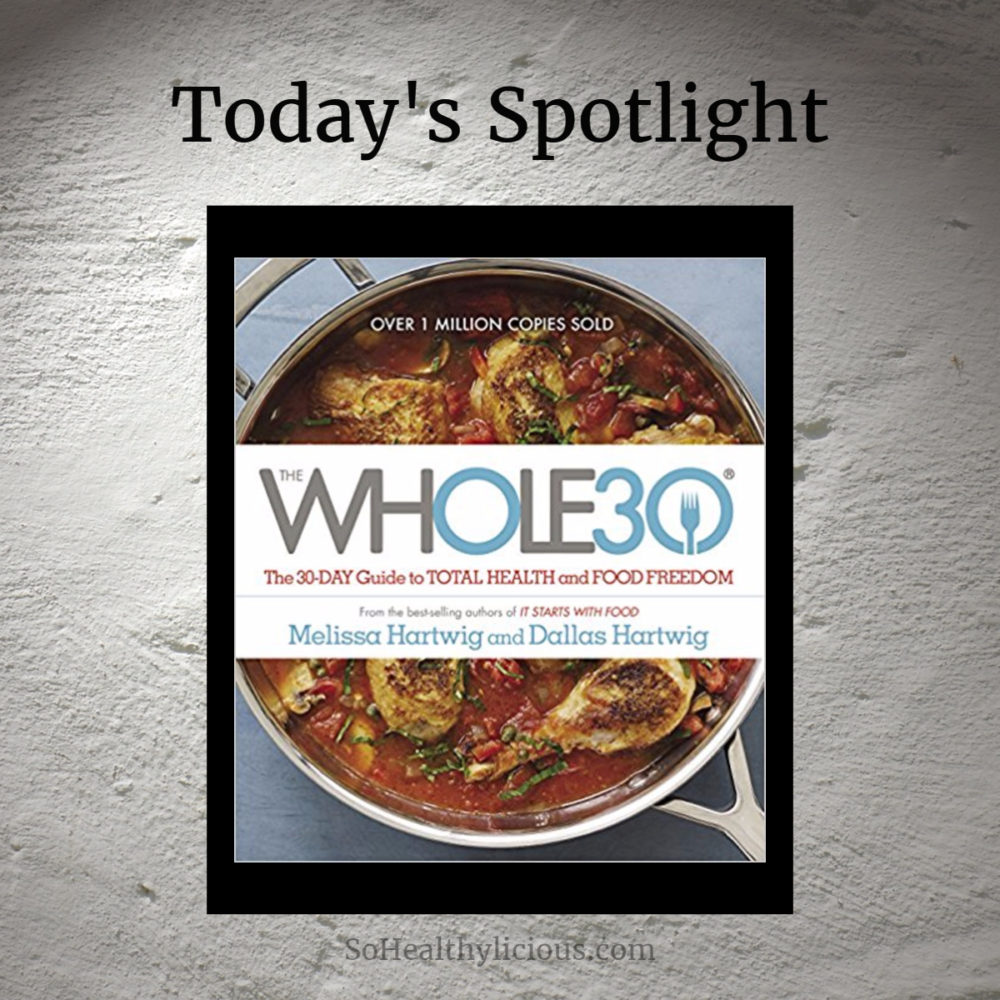 You might not believe that you can change your life in 30 days, but it's absolutely true. Following the guidance found in The Whole30: The 30-Day Guide to Total Health and Food Freedom, you can actually turn your life around.
. . . . . . .
First of all, you'll gain more energy and it is said that some of health issues that are caused by being overweight can be reduced, if not eliminated – all within a month's time.
This book will teach you how to make and eat meals that are healthy for you, won't leave you feeling like you're starving and at the same time will let you get in shape.
Whether you have a few pounds to lose, or a lot, the plan found in this book will help you do just that. The book isn't a diet book, but rather one that teaches users how to focus on eating healthy.
With over 400 pages, The Whole30 is packed with delicious tasting recipes as well as accompanying photographs of the meals.
From front cover to the back of the book, it has everything you need to know to fill your plate with foods that benefit your body.
You'll get started by learning exactly what the eating plan is and how it's going to help you achieve your goals.
You'll learn about the foods that can impact your health negatively and you might be surprised to see what some of them are.
Along with what foods aren't good for you to eat, it covers the foods that help you feel full and get healthy. It does the same things for the beverages that you consume. You'll learn which ones to drink and which ones to stay away from.
The different types of food categories are all covered. It will teach you about red meats and how to handle those on your diet.
You'll learn what you need to know about poultry and eating seafood. You'll also learn about pork and dairy plus how eating certain things (like sauces) can add up and derail a healthy eating program.
If you're pregnant or breastfeeding and you're wondering how it can help you, there's also a section in there for you. For people who struggle with certain health issues, the book covers that as well.
The eating plan can be used by anyone, even kids, or vegetarians or vegans. If you're someone who struggles with an addiction to some foods, The Whole30: The 30-Day Guide to Total Health and Food Freedom can also help you with that issue.
Besides the recipes and photos and helpful advice, it shows users how to plan the grocery shopping, what to do when you're eating out or on the road and what tools you'll need in the kitchen. There's a one week eating plan with a meal template to help you get started.
The Whole30: The 30-Day Guide to Total Health and Food Freedom
. . . . . . .