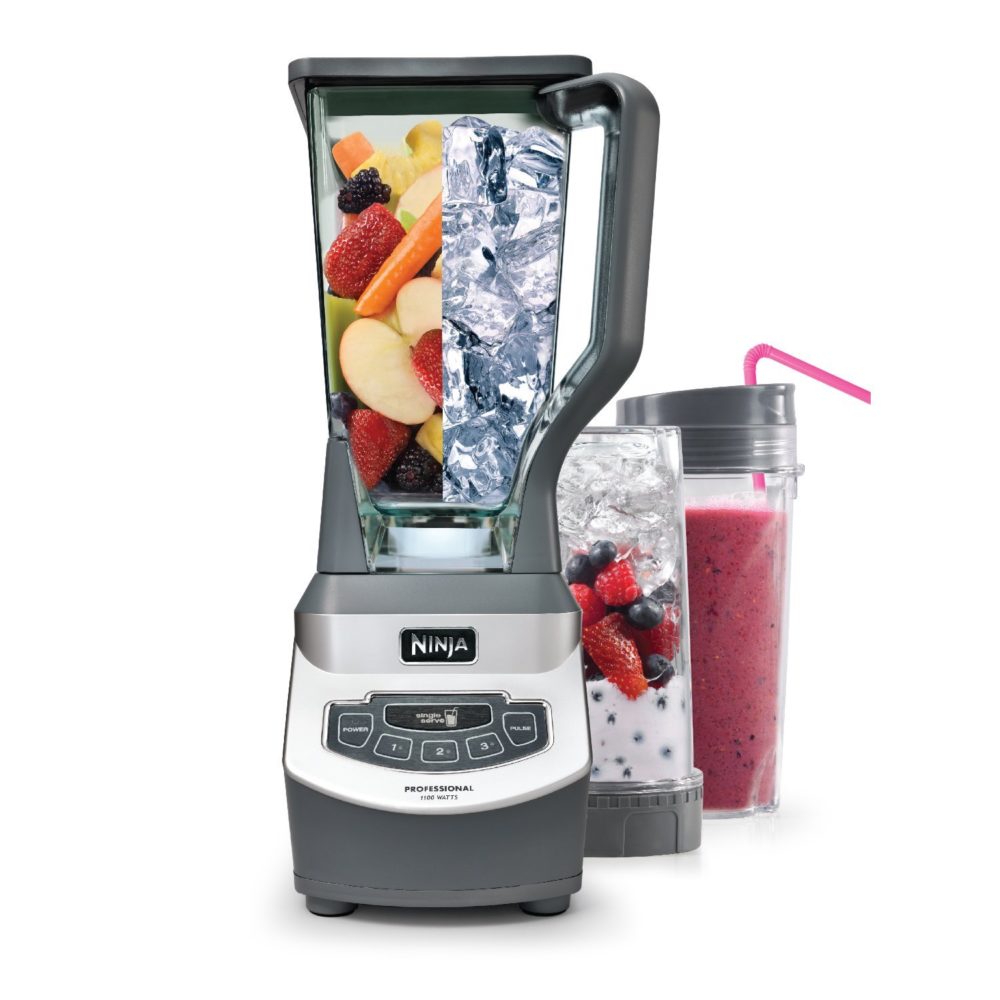 Ninjas are are pretty cool. So it would stand to reason that a kitchen appliance called "Ninja Professional Blender," should deserve your consideration and possibly a spot in your kitchen.
The Ninja Professional Blender Model BL660, is a high powered, high-capacity blending machine with a handy single serve setting that is a consistent bestseller.
What Makes This Ninja Blender A Smart Buy?
Simply put, it works great, makes your life easier, and offers some handy features like:
1,100 watts of power which allows it to crush ice, whole fruits and vegetables in seconds
An extra-large 72 ounce capacity carafe

plus

(2) Nutri Ninja cups with secure to-go lids; all are BPA-free and dishwasher safe.
Product Dimensions: 8 x 6 x 17 inches
Sometimes it makes sense to let previous purchasers do your homework for you … folks who have bought and tried out the product and then shared their thoughts.
With well over 3,500 purchasers on Amazon awarding this high-powered blender with a noteworthy 4.5 customer satisfaction rating (out of a possible 5.0 score), you would do well to take note. Verified purchasers on Amazon had the following things to say …
"Every piece in this thing just feels like great quality."
"It can quite literally turn ice to snow in a matter of seconds."
"By far the best blender I've ever used."
Some of the reasons for those positive statements include an affordable price tag, a 1-year warranty, and BPA-free, dishwasher safe construction.
Many Ninja owners boast about the 'Single Serve' setting that allows you to whip together a healthy smoothie or beverage for just for yourself. On the other hand, the 6 blade blending technology can quickly produce drinks for several in the large capacity 72 ounce carafe.
Check out this quick video on how the Ninja Pro Blender works:
Is the Ninja Professional Blender for You?
If you expect a lot out of your blender, but don't want to pay a lot for high performance features, you may want to consider the Ninja Professional Blender (BL660) as a worthwhile addition to your kitchen's small appliance lineup.
………………